The printer room is openly accessible without card registration again :)
The Computer Science Student Printer
---
The student printer is provided by the Computer Science Students' Representative Council and the Computer Science department. It is generously supported by the Freunde der Saarbrücker Informatik e.V. and the Freunde der Fachschaft Informatik e.V.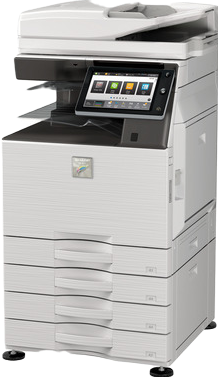 Who is it for?
---
It is intended for all students of the computer science department and related fields of study. You can find more information here.
Where is it located?
---
The notebook room (E1.3, room 013).
How to get started?
---
To use the printer you need to register once on this website.
Computer science students can use the printer for free. However, you have a limited budget of around 100 sites per month. Take a look at the costs site to see how many pages you can exactly print.
Furthermore you can find information on how to use the printer, either with or without a computer.
Happy printing!